The Impala SS...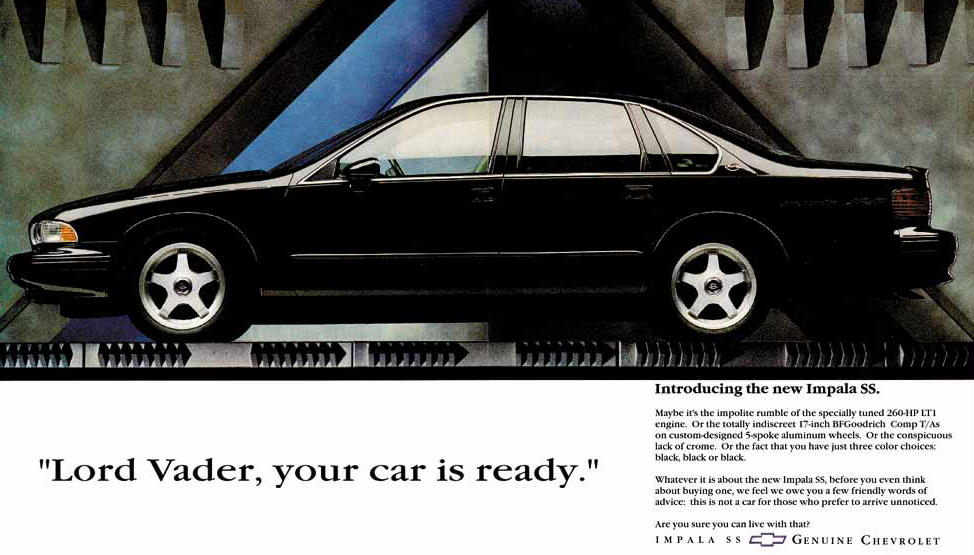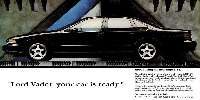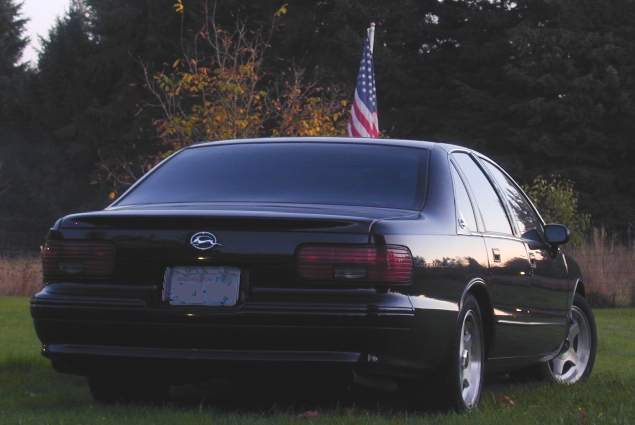 This is my 1994 Chevrolet Impala SS. It's a limited production (first year) with only about 6000 produced (I'll get the actual numbers and post them here). This site says that about 5000 made it to customers, not sure where the rest went... The official Impala SS site.
All of the Impala SS cars produced in 1994 were black with grey leather interiors. The power plant is the infamous LT-1 small block. This engine is a detuned version of the Covette engine. The Impala version had iron heads instead of the aluminum heads of the Corvette. There are other minor differences like cam, etc but still made 260hp. This engine is connected to the 4L60E 4-Speed automatic transmission. They came standard with 17 x 8 1/2 inch aluminum wheels with 255/50 Z-rated tires. Other features included four wheel disc brakes, limited slip 3.08 gear differential, bucket seats with 'SS' logos in the head rest, rear spoiler, and filler panels for the rear quarer windows.
My car features the optional CD/AM/FM radio and auto-dimming rear view mirror.
The only modifications made so far are an orbital battery, 275x40x17 Goodyears and the K&N air filter... until now!
I purchased a T-56 6-speed transmission on e-bay and a kit from BBHP to install everything in the car. This kit is great! I am number 164, as noted on the new cover for the intake above and on the new 6-gear knob. I am hoping to have the kit installed by the end of February.
Here are a few more shots...


<!a href="pop/impsunset.htm"--img src="images/impalass/sunset1t.jpg"---a>